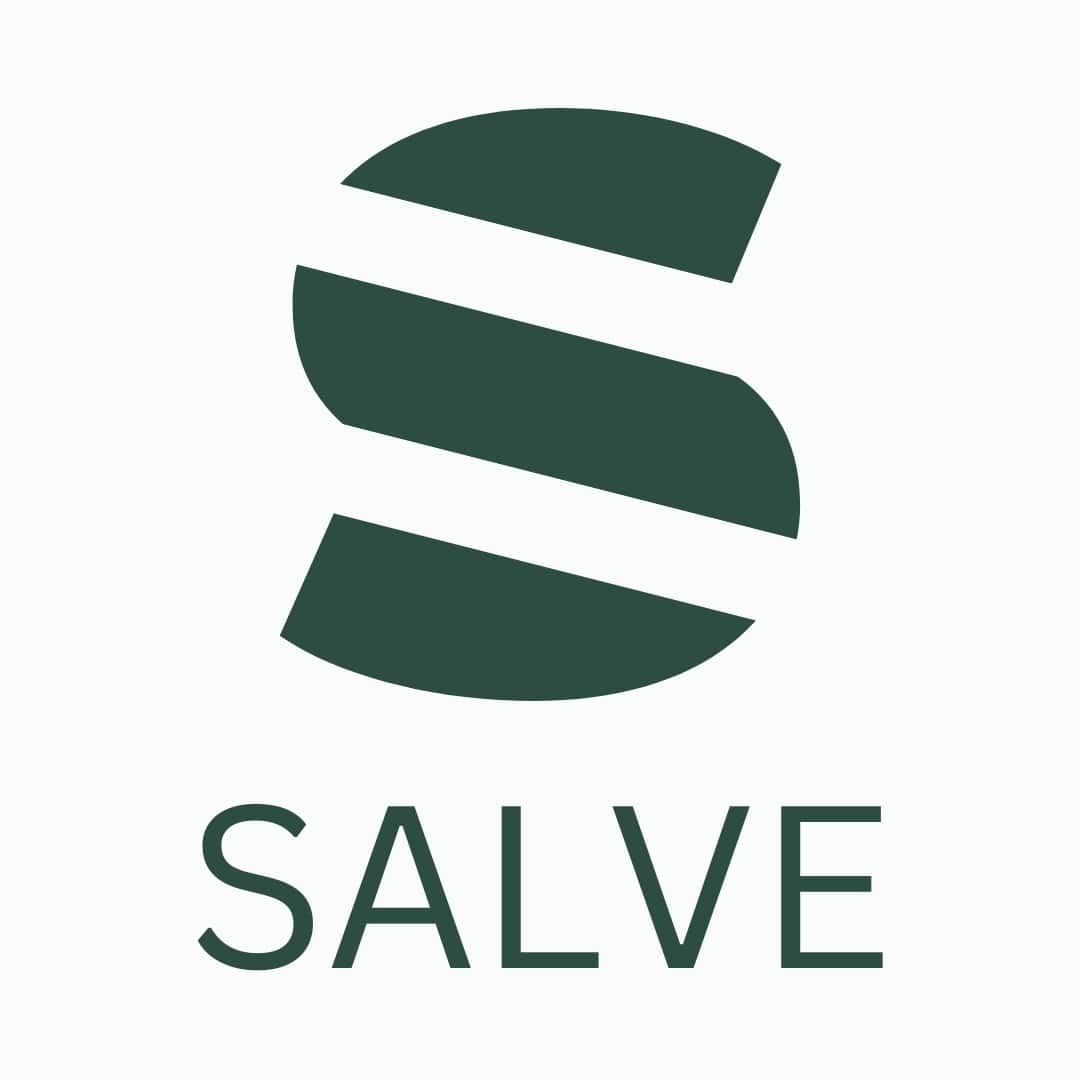 Perfect Fit Promise
The days of searching for the 'Perfect outfit' are over, because at Salve, each outfit is tailored to your exact measurements.
Salve presents style for every man, for every occasion and for every season. Feel the season's best with our exclusive collection of Indian and Western wear.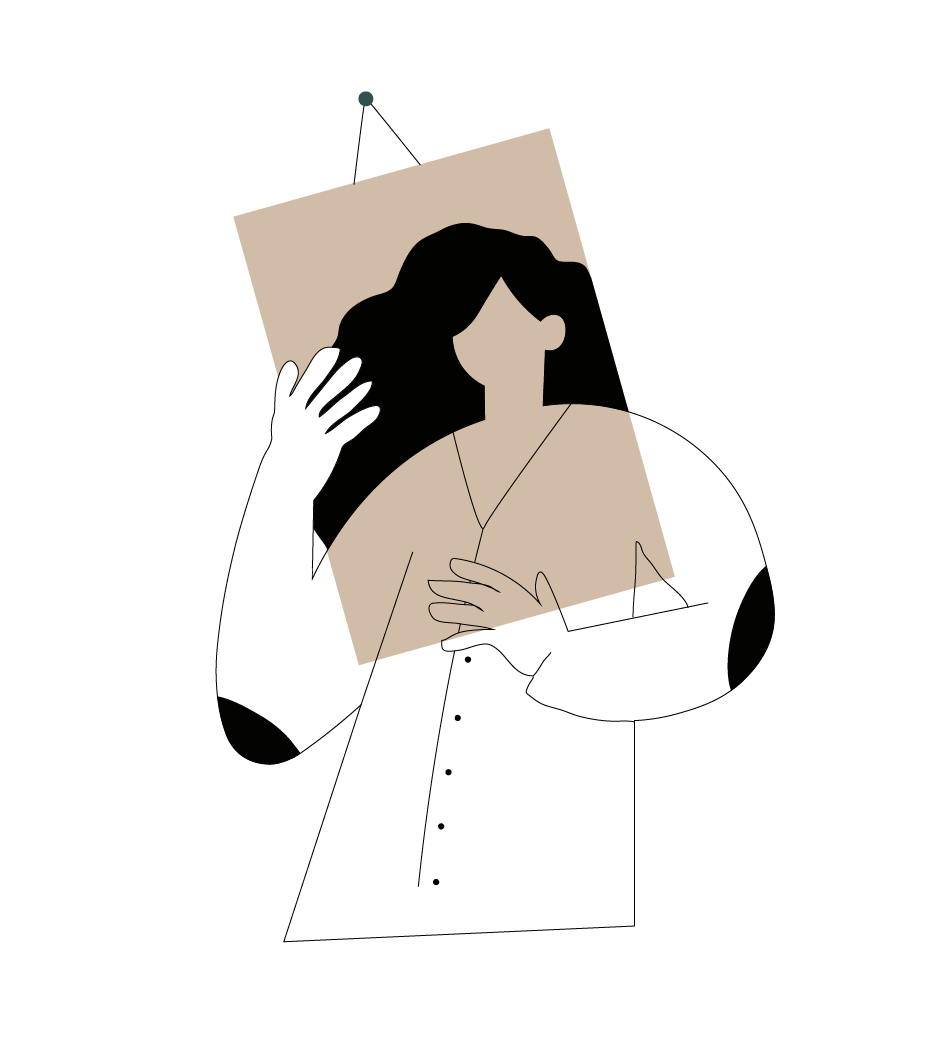 Our team at Salve believes in unique-size-for-everyone. Every guy is different and our garments are custom made to match your fit and style.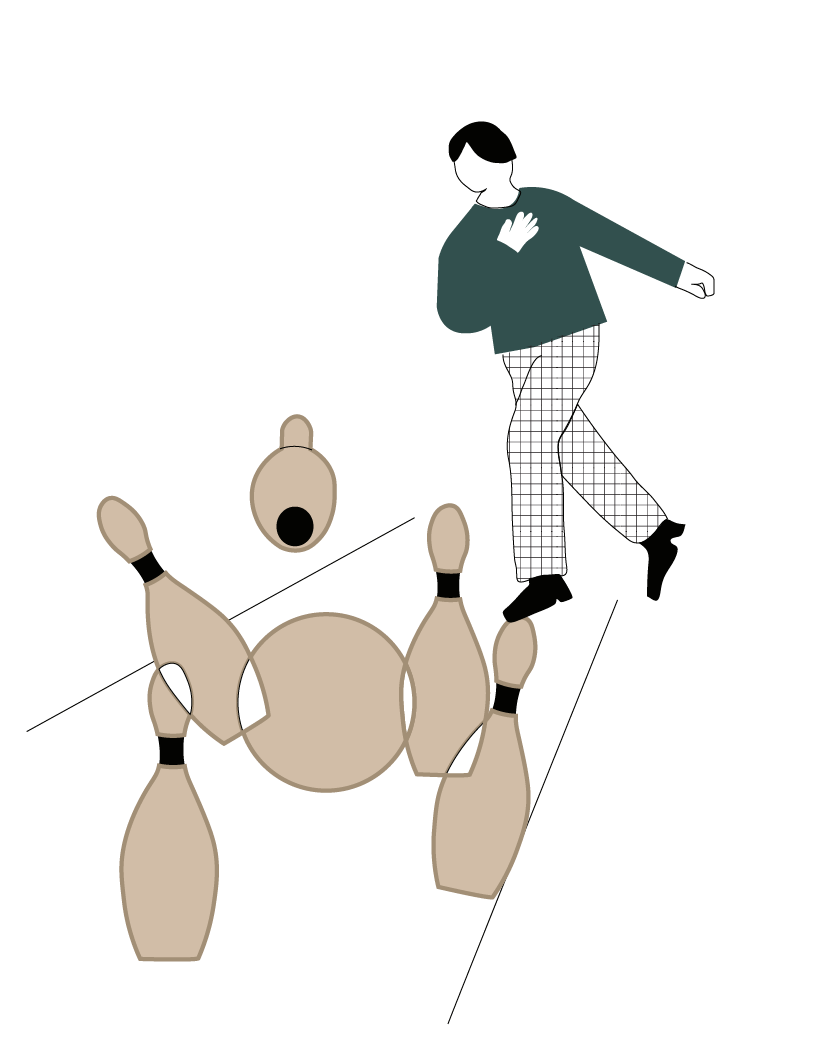 We understand that the man of this century believes in expressing through style. We master all things powerful while keeping the fashion quotient alive.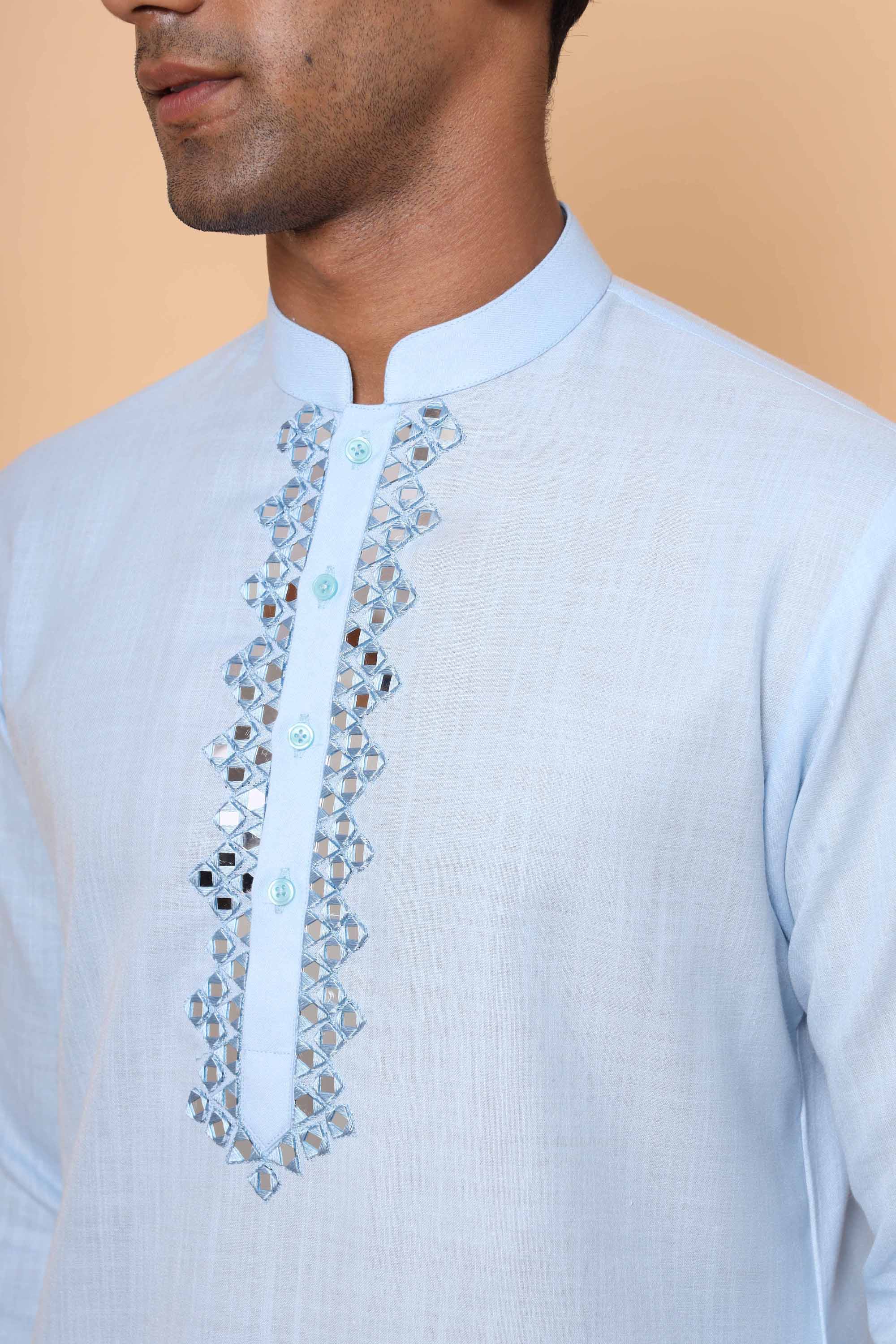 Fabric : MATKA COTTON
This beautiful kurta is made from matka cotton which is a thick, sturdy yet soft fabric. It is the best choice to stitch durable and practical outfits. Matka cotton fabric is a type of textile that is made from 100% cotton fibers, woven in a plain weave pattern to create a fabric with a slightly textured surface. Matka refers to the slubbed or irregular texture that is created during the spinning process, giving the fabric a unique and rustic look.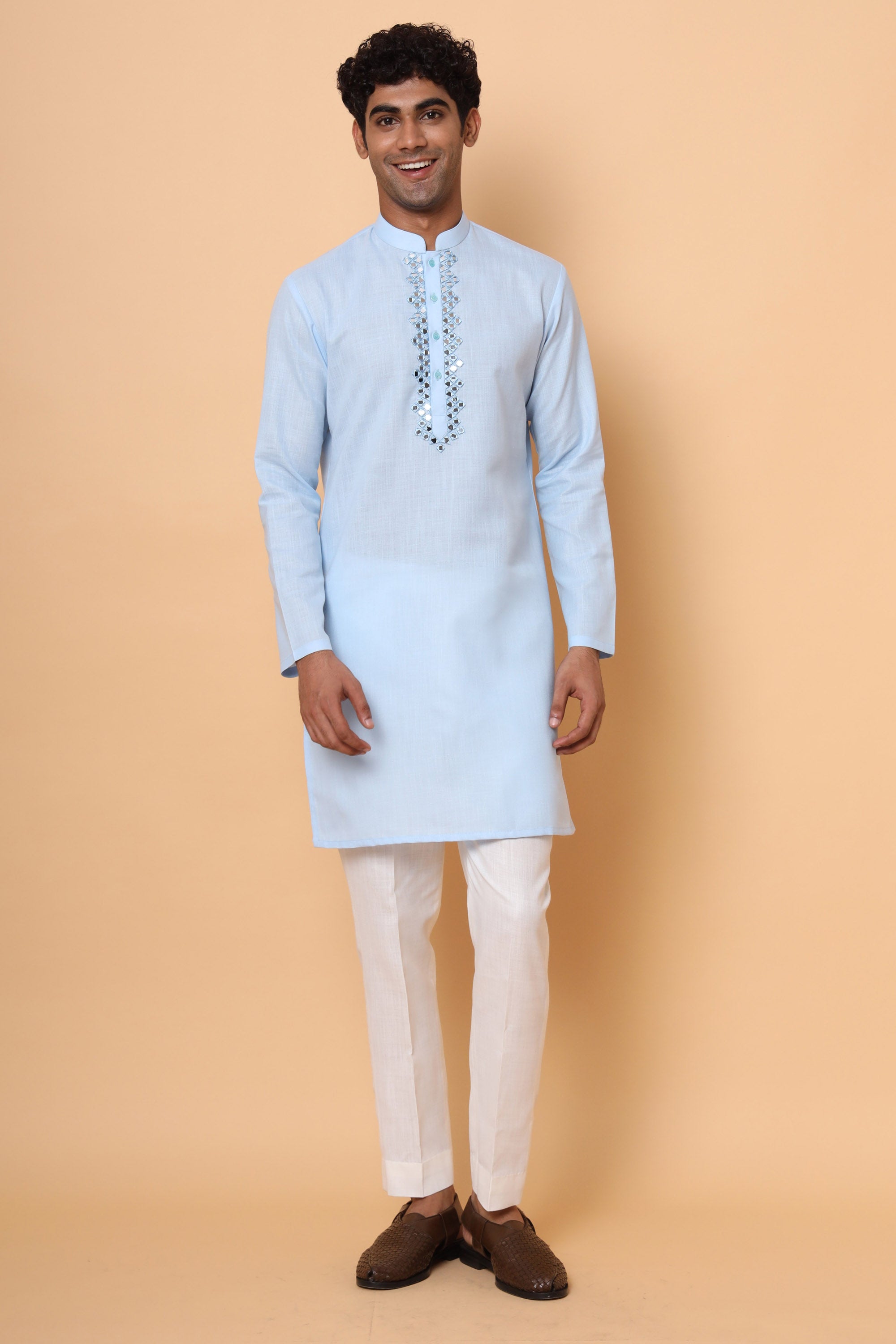 STYLING TIPS
Matka cotton often has a natural, earthy tone. Pair it with contrasting bottoms like white, beige, or black Churidar pants or straight-cut trousers for a balanced look . Since the mirror work draws attention to the chest, opt for minimalistic accessories. A simple silver or leather bracelet and a wristwatch can complement the kurta beautifully. The outfit can be paired with traditional juttis or mojaris for a complete ethnic look and If it's a more casual event, leather sandals or loafers work well. Ultimately, the key to any great outfit is confidence. Wear your kurta with pride and carry yourself with confidence.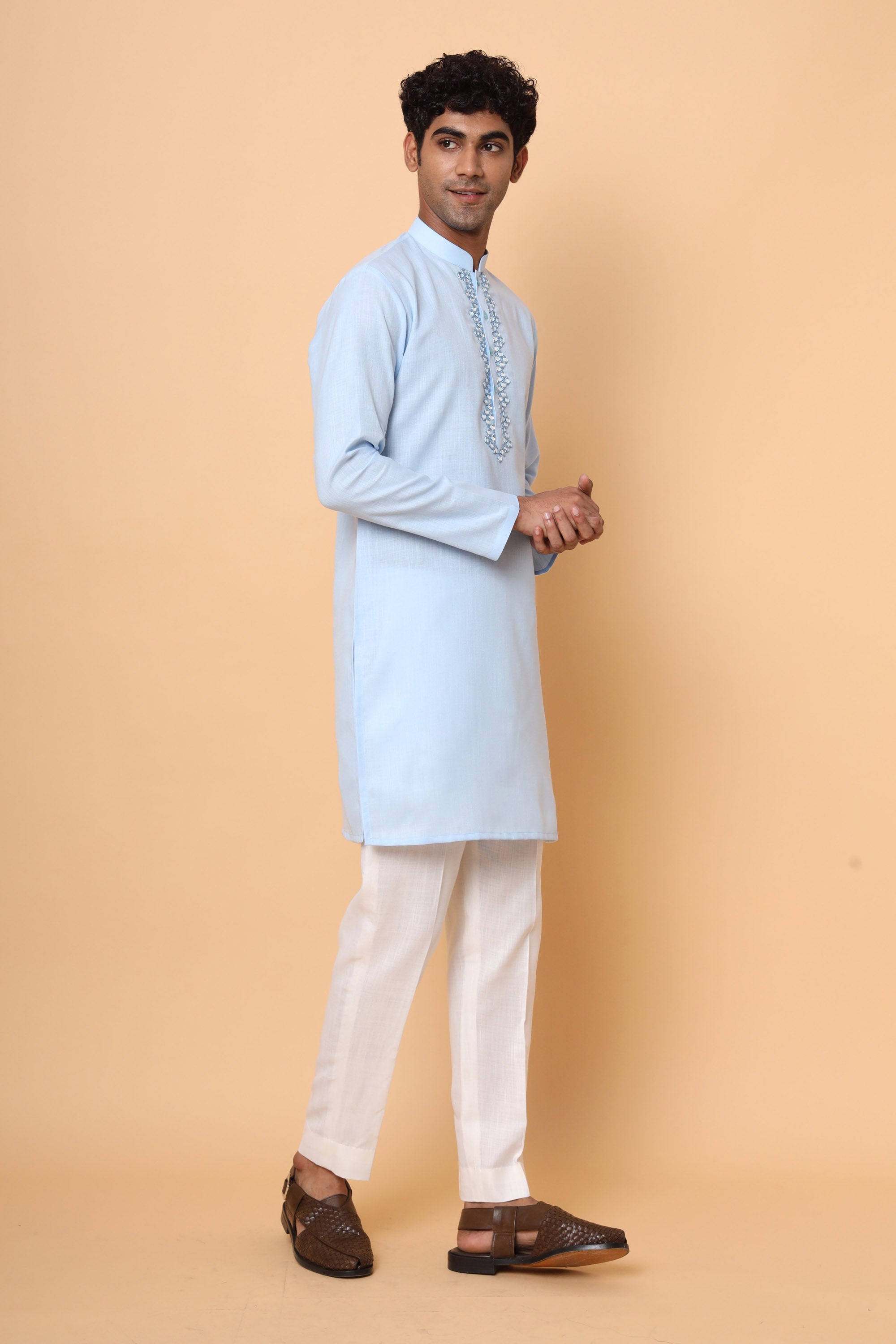 KUNDALI MAGIC
Libra (September 23 - October 22): You are the artist of harmony, promoting balance and fairness. With your exquisite taste and diplomacy, you remind others of the beauty in unity and inspire us to seek peace and compromise.